Thursday Marina Market
Thursday Marina Market
We love to take a Thursday trip out to the Marina in high season. The Marina Market was once a small shopping experience that we enjoyed before dinner at one of the fine marina restaurants. We would buy some vegetables and sometimes pick up bread or sweets from one of the bakers. This market has grown significantly and we now find we must arrive much earlier than we once did, if we want to partake in all the fabulous booths and peruse the many vendors. The Marina Malecón has been a favorite stroll of ours for the past two decades and a drink up in El Faro is often a highlight. There is much to see from up in the lighthouse and it is a great place for watching the changes in the north part of Puerto Vallarta. The Thursday Market opens at 6 pm and merchants stay open until 10 pm or until they have sold all their products, which frequently happen with the food booths.
What's truly delightful about this market is that every item is made locally. Not only is nothing imported, every item is handmade, and you will most likely have a chance to meet the person or people who crafted your purchases. We have adorned our home and body with such items as remarkable jewelry, lovely handbags and fine clothing; gorgeous baskets and paintings; wonderful holiday decorations and amusing Day of the Dead pieces. The marvelous Huichol art is here, too, of course and they do such a great job of wrapping purchases for travel.
Fruits and vegetables are organic and a variety of bread can be found, including several grains and gluten free. We often buy dinner at the market these days, and take it home to cook or reheat. These are excellent chefs who sell everything from fine meats and cheeses, to fancy liqueurs, pizza, cookies and cakes. With nearly 200 stalls, there isn't time to take it all in.
We have been fascinated to find local hand rolled cigars that rival the most expensive found in town and at a very fair price. Ice cream, yummy cups of corn, and the typical Mexican nieves de garrafa (snow cones) are also available.
The atmosphere at the Thursday Marina Market is very festive with live music, strolling Mariachi and visiting musicians. We love the family ambiance with a mixture of locals, ex-pats and tourists.
Que es cómo es.
At Casa Yvonneka, paradise is found just off a simple cobblestone street. As you enter through a massive iron door, you walk through a stunning tropical garden to enter your own private oasis. From the moment you look across the infinity pool with its breathtaking views of Puerto Vallarta and Bay of Banderas, you see an exquisite property that has been thoughtfully planned to be your private island of comfort.  The spectacular villa has an elevator, and is fully air-conditioned and includes many luxurious details.
Casa Yvonneka in Puerto Vallarta features several indoor and outdoor living areas, a spacious terrace by the infinity pool with outdoor dining, multiple terraces and a gym. Our luxury Puerto Vallarta vacation rental villa is ready and waiting for you!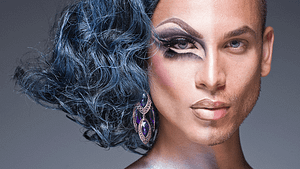 Puerto Vallarta has long offered drag shows with men dressing and entertaining as women. We even have an annual event in Puerto Vallarta where straight men don women's clothing, makeup, and high heels to raise money for the local women's shelter. When we originally arrived in Puerto Vallarta, drag shows were
Read More »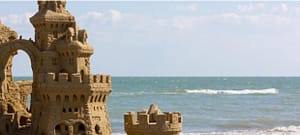 One of the many reasons Casa Yvonneka is a top-rated luxury Puerto Vallarta vacation rentals on Trip Advisor is for our easy, walkable access to the best attractions in Puerto Vallarta, including the famous Malecon.  The Malecon or Boardwalk is truly the heart of Puerto Vallarta, where you will find
Read More »
Everybody is familiar with the famous Margarita, but did you know that there is another Tequila-based cocktail that may not be as well-known, but is equally delicious?  Let us introduce you to the Paloma, the perfect warm weather cocktail to enjoy during your stay in our luxury villa rental in Puerto
Read More »