Clean Up Your Act!
Vallarta Vacation: Keep It Clean – Casa Yvonneka
We absolutely love when the city government steps up to help in the beautification of Puerto Vallarta. It happens in the stunning overhead decorations for the holidays and public entertainment around town, including our local Parque Lázaro Cárdenas and the Los Arcos Amphitheater, among other venues. It also occurs when authorities have an evening on the south end of the Malecón during the holidays, visit a fine dining establishment and have to step around piles of garbage. The holiday period generates vast amounts of trash and food waste. Visit the airport on any day from shortly after the North American Thanksgiving celebration, until the first week of January and the arrivals and departures of tourists is overwhelming. Indeed, the municipality can barely keep up with it. Lavanderías (drop off/pick up laundries) are piled high with vacationers' sandy clothing items, WiFi connections are slow due to overload, pharmacies run out of key supplies, and garbage generates at an amazing rate.
This year, we are thrilled to discover Puerto Vallarta will increase garbage pickup for the Romantic Zone and that is a very big deal! This area of town is the most visited by tourists and it's important we give off a good impression, rather than the scent of rotting oranges. We have bemoaned the state of the sidewalks in some years past in Puerto Vallarta, when leaving the beach and walking through the neighborhood, dodging piles of debris and the street dogs they attract. It's simply not a great image and it's so good to know that with other improvements, this is one of them.
Restaurants in a square grid between Insurgentes and the waterfront, and Aquiles Serdán and Pilitas will put their garbage out for an extra pick up at midnight, each night during these festive days. The rest of us will abide by our regular schedule of 7 a.m. and 7 p.m. on our respective collection days but how nice to know the places we walk will be kept clean. For the tourists but for us, too, since we get to live here.
Busloads of people, including many families, come to this special area of Puerto Vallarta, made famous by the Pier, the Statues on the Malecón, and the exclusive restaurants on the beach. We are happy to welcome them with pride.
Que es cómo es.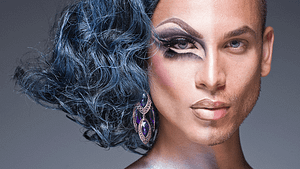 Puerto Vallarta has long offered drag shows with men dressing and entertaining as women. We even have an annual event in Puerto Vallarta where straight men don women's clothing, makeup, and high heels to raise money for the local women's shelter. When we originally arrived in Puerto Vallarta, drag shows were
Read More »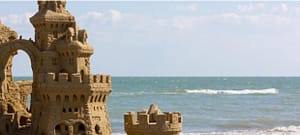 One of the many reasons Casa Yvonneka is a top-rated luxury Puerto Vallarta vacation rentals on Trip Advisor is for our easy, walkable access to the best attractions in Puerto Vallarta, including the famous Malecon.  The Malecon or Boardwalk is truly the heart of Puerto Vallarta, where you will find
Read More »
Everybody is familiar with the famous Margarita, but did you know that there is another Tequila-based cocktail that may not be as well-known, but is equally delicious?  Let us introduce you to the Paloma, the perfect warm weather cocktail to enjoy during your stay in our luxury villa rental in Puerto
Read More »